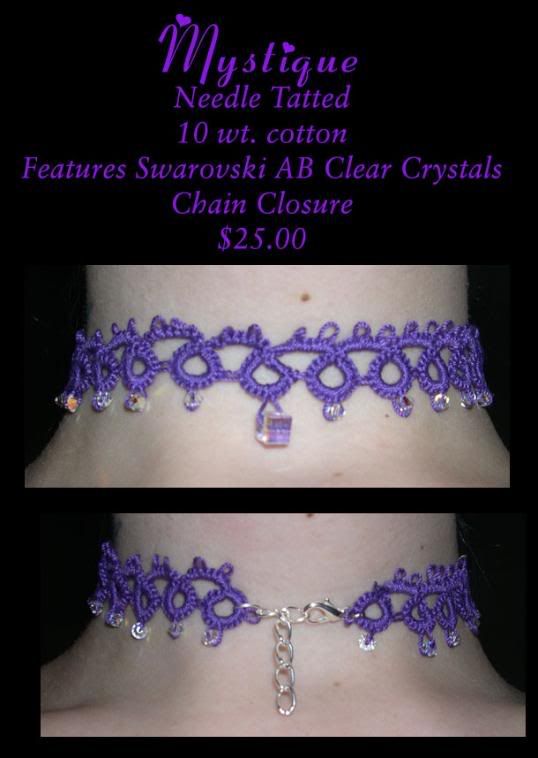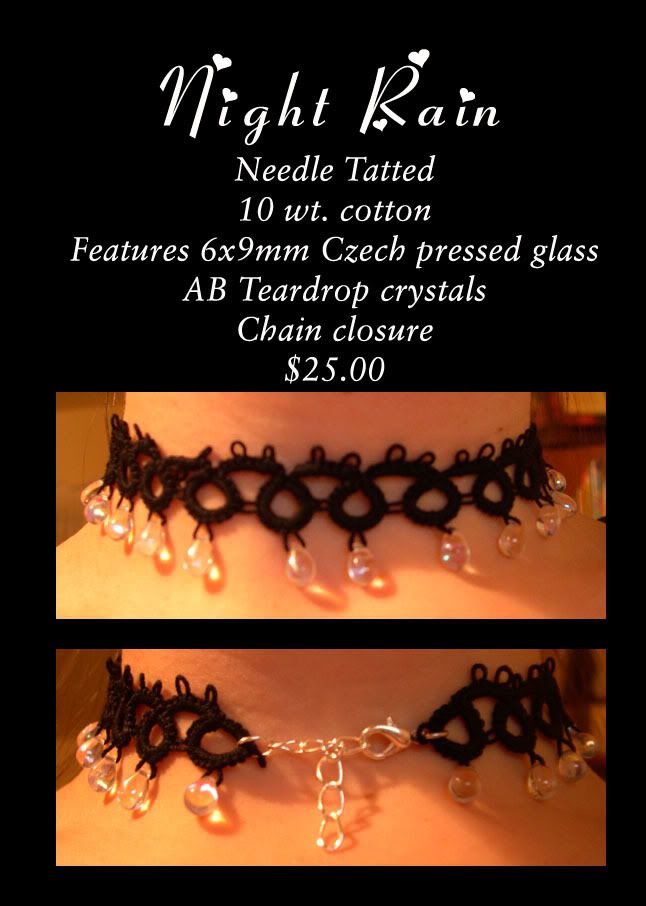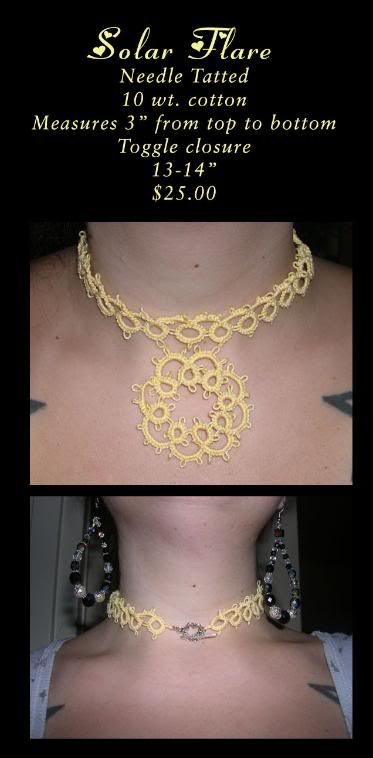 When i first started tatting i made a lot of chokers and earrings. Pictured above are just some! Here is a link to the many that i've made.
Tatted Chokers
These are so much fun to wear. I always get compliments when i wear the black set. I feel like i am wearing a vintage piece of lace or something! The girls who have purchased these from me have always had great results. My step mom ordered a set for her best friend for her birthday and it was such a compliment, she called me telling me how much she really loved it! So i kept making more and through word of mouth i started getting a lot of requests! I am looking forward to making more intricate patterns for the chokers, but i still need to learn to shuttle tatt. I am hoping to put up some papers in local super markets for a shuttle tatting tutor or teacher. Then my next step would be ordering one of those gorgeous shuttles with all of the decoration!
Well, it's getting late and i am going to The Land of Make Believe with my mom, son, sister and nephew. I better get some sleep!